Welcome to our homepage!
The english version of our homepage is still under construction so please, be patient, thank you.
We have four havaneses living with us: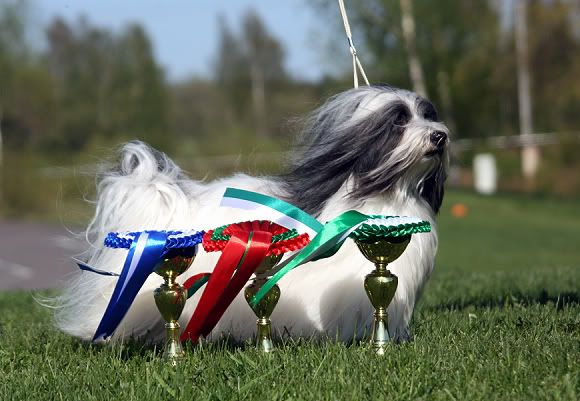 ♥ Amor's I'm Henry VIII I'Am, male ♥

♥ Mucho Bravo Carina Caja, female ♥

♥ Christa's Jumpy Clown Funny, female ♥

♥ Christa's Jumpy Clown Wild-Rose, female ♥
We have also an 10 years old bichon frisé Aramis, our first dog who came into our house in December 1999.
If you want you can see photos of our dogs in: http://www.mirikin.kuvat.fi.
Our dogs are especially our family members but we do breed havaneses. Until now we have bred two litters, and 18 March 2009 our third litter was born. Our male dog, Henry, is also qualified in breeding and this litter which was born 18 March, is his first litter too.
We wish you come back here soon to see if our english version is ready.
CONTACT US
Mirikin Havanese
Mirja Kirvesniemi
Kouvola
Suomi, Finland
e-mail: mirikinhavanese@wippies.fi

© M. Kirvesniemi 2009. All rights reserved. Kaikki oikeudet pidätetään.